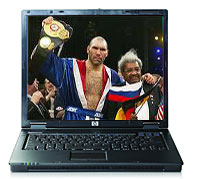 Notebooks outsold desktop PCs in Western Europe for the first time, as Acer leapt ahead of Dell to grab second place in PC sales in Europe, the Middle East and Africa (an area known in da biz as 'EMEA').
The figures from research firm IDC show Acer sneaking into second place for the fourth-quarter 2006 sales, with Dell box-shifting activities hit by slow commercial demand and competition from top dog HP.
Michael Larner, IDC senior research analyst, commented that Acer's growth was fuelled by competitive desktop offerings and surging laptop sales which saw the company retaining its position as the Lord of laptop floggers.
Top overall PC vendor HP enjoyed a successful autumn, with sales expanding by a hefty 62 percent over the quarter.
Laptop sales up
The total PC market in EMEA grew by 10.4 percent during the quarter, although increased laptop sales were countered by desktop sales declining by 5.7 per cent in Western Europe.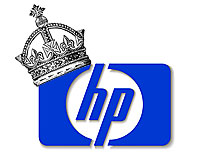 Laptop sales totalled 8.4 million during the quarter, against 8 million desktops, but corporate refresh cycles are expected to elbow desktop sales skyward in the second half of 2007 with Windows Vista expected to drive consumer – but not business – sales, as IDC's Andy Brown explains:
"In general, enterprises are not moving to new operating systems, at least not until the first service pack, so we don't expect to see a massive impact in the corporate space in 2007. Once issues of application compatibility are sorted, companies will start to consider it."
Conversely, business desktop sales went up by 10 per cent here in Blighty-land, but IDC reckoned that this was down to the fact that us go-getting Brits tend to go through commercial desktop refresh cycles earlier than our European chums.