MySpace is being hit with compensation claims by the families of four children who allege sexual assault by adult MySpace members after finding out personal information about them on their MySpace pages.
The families from New York, Ohio, South Carolina and Texas have filed seperate cases in Los Angeles. They're being represented by Arnold & Itkin LLP of Houston, Texas and Barry & Loewy LLP of Austin, Texas.
They allege "negligence, recklessness, fraud and negligent misrepresentation" by News Corp. and MySpace.
These cases don't appear to fall into the 'oh this might have happened' category. Three of the cases have lead to the incarceration of the attackers, one whom is serving ten years in Texas. In the other case the two men have been arrested and are awaiting criminal prosecution.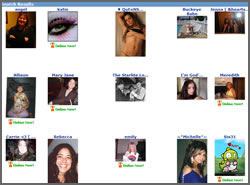 Not the first claim
This isn't a first for Barry & Loewy LLP. Back in June 2006 they filed the first lawsuit of its kind against MySpace, for a 14 year old girl who was also allegedly assaulted after contact through MySpace.
They claimed MySpace was "negligent in protecting teenage users despite numerous warnings of the dangers" and "had full knowledge that sexual predators were contacting young children on the website but did nothing to stop it." The financial claim was $30 million in damages.
Concerns like these aren't new to MySpace. Back in Feb 2006, parents were voicing their concerns.
MySpace have taken action. In December last year MySpace took action to kick off known sexual predators.
Be careful
Cases like these will bring into focus the potential dangers to those who reveal details about themselves online, although with a few simple rules, horrible incidents such as these should be avoidable. Most of them being the same rules you would apply in normal, non-online life.