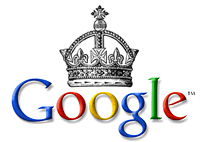 A new survey has seen Google continuing to exert its dominance on the US web search market, grabbing a huge 47.4 per cent of the sector, up 0.4 per cent during December.
Yahoo, ranked number two, also enjoyed an increase of 0.3 per cent over the same period, giving them a 28.5 per cent market share.
The figures from web audience measurement company comScore Networks revealed bad news for the third placed search engine, Microsoft, whose share dipped by 0.5 to give them just 10.5 per cent of US web searches.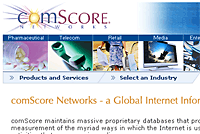 Also heading downwards was InterActiveCorp's Ask.com search engine, slipping 0.1 per cent to 5.4 per cent.
Google's rise in the world's largest internet market seems unstoppable, with the company notching up gains in 16 of the last 17 months.
With an estimated 6.7 billion searches by US web users in December – up one per cent from November – potential advertising revenues are immense, proving ample financial impetus for the search engine giants to embark on endless consumer-wooing feature updates for their services.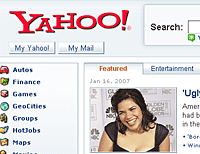 The overall US search market has ballooned by 30 per cent since December of 2005, with comScore reporting that consumers performed 3.2 billion searches on Google sites and 1.9 billion searches on Yahoo!
[From Reuters]