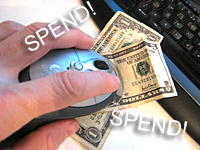 High spending Americans splashed out over 100 billion dollars buying stuff on the web last year, with the popularity of Internet shopping set to keep on soaring.
Research firm comScore Networks calculated that high-clicking consumers ratcheted up 102.1 billion dollars via online retail spending (excluding travel) in 2006 -representing a hefty increase of 24 percent over 2005.
The build up to Christmas proved to be a bumper season for selling, with 24.6 billion dollars flying into online cash tills during November and December, up 26 percent from 2005's total.
"E-commerce is becoming more mainstream," said Jeffrey Grau, senior analyst at the research firm eMarketer.
"A larger segment of the population is buying online, and people are buying more things than they have in the past," he added.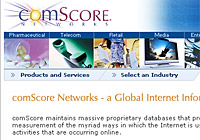 Investment firm Cowen & Co. put the total sales figure for 2006 slightly higher at 108 billion dollars, predicting that it will hit 225 billion by 2011.
In their report, the company estimated that US e-commerce sales will grow 20 percent in 2007, citing growing broadband adoption, lower online prices and added convenience as the driving forces.
According to their figures, e-commerce would end up grabbing a hefty 4.7 percent chunk of total US retail sales in five years time, a mighty leap up from the current figure of 2.7 percent.
Jim Friedland and David Geisler, analysts at Cowen, reckon online sales will eventually pass 10 percent of total US retail spending, fuelled by a consumer shift to more music and film downloads, adding, "We expect a dramatic long-term shift in the media category from physical in-store purchases to Internet downloads."
[Via Yahoo]