Wow. Linden Labs, the owner, creator of online gaming smash Second Life have announced that they'll be placing their front end software, The Viewer, under an open-source GPL license.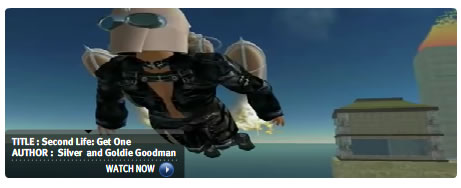 We think it's a pretty brave move, which Linden Labs will lead to innovation in the front end – highly likely, given the passionate and highly technical nature of a large number of their players, or Residents, as they call them.
The move marks Linden Lab's continued commitment to building the Second Life Grid as an open, extensible platform for development, rather than a closed proprietary system.
Linden Labs are right to recognise that their income comes from the $9.95 subscription fee, not the software that is used to access the 'world.'
Going open source was inevitable and vital in the view of Linden Labs, as CTO Cory Ondrejka explained, "Open sourcing is the most important decision we've made in seven years of Second Life development. While it is clearly a bold step for us to proactively decide to open source our code, it is entirely in keeping with the community-creation approach of Second Life."