O2 Ireland has become the first European mobile operator to offer Napster Mobile.
Napster Mobile lets people search, browse, preview and purchase content from Napster's 2.2m+ track music catalogue.
The service is launching on O2's 3G i-mode handsets with the hope that non i-mode handsets should be available by March 2007 on O2 Active.
From the beginning of next year O2 Ireland customers will also be able to access a copy of their mobile downloads on their personal computers giving them the flexibility of having their music downloads both on the go and at the PC, all from one universally recognised music brand.
One of the difficulties with moving a service like Napster from the large PC screen to a mobile handset could be the restrictions of the screen size. To alleviate the problems of navigating such a large number of tracks, the new Napster Mobile service also features a recommendation engine which makes content recommendations based on each customer's personal taste in music. Nice.
Waking up to consumers demands, users of the service will also be able to access tracks that they purchase on the mobiles, on their PCs, from the beginning of next year.
Ericsson is powering the backend of the service – an interesting change from Nokia, who normally provide the technology to do this.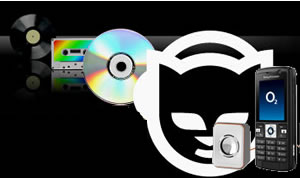 O2 has spend a considerable amount of money tying themselves to music, attempting to benefit from all of the 'cool' that it can bring. You only have to witness the party they threw at IFA last year to understand how successfully they've been with it – it was definitely the best party at IFA, rammed full of young things gyrating.
The service is already running at NTT DoCoMo in Japan (also i-mode), SunCom Wireless and Cingular in the US. Plans for further European operator are being finalised, with Portugal expecting to be the next.