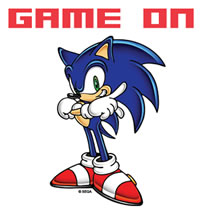 I had a fascinating conversation with Barry Hitchens, the exhibition consultant of the excellent Game On exhibition, which is currently at the Science Museum, it's eleventh venue in a world tour that started in the Barbican in 2002.
You can listen in to Barry's vast knowledge of video games and hear about the trials and tribulations of touring the show around the world.
The show has changed over the years, and Barry gives a lowdown on what has worked and what hasn't, while outlining the history of significant stages of video gaming.
If you like video games, you're going to love this.
Interview with Barry Hitchens – Exhibition consultant Game On