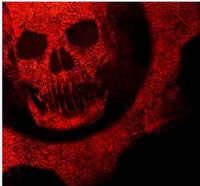 We see that Engadget are offering a charity auction for Save Dafur.
As well as three cheers to them for that organising it, we found it interesting what was being auctioned. The winner of the eBay-based auction will win two hours of online playing time of the video game Gears of War, against the editors of Engadget and Major Nelson.
If you don't inhabit the world of Xbox 360 it's more that likely that you'll have no idea who Major Nelson is, so let us fill you in. Nelson is a pseudonym of Larry Hryb, the Xbox Live Director of Programming, and he runs a popular blog, not surprisingly about the Xbox.
We took a look at the Gears of Peace Auction last night when it had 6 days and 19 hours to go, and bidding was at $300 after 21 bids. Just checking it now shows it at $310 after 23 bids. Early days clearly and we can imagine seeing it going considerably higher, the further the word of the auction spreads – so after you've read this, go tell some friends.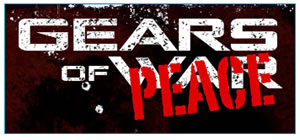 Ever self-aware, Engadget also point out they understand the irony of raising money for a Dafur charity, by playing a video game called Gears of War. Their defence is that their readers chose the charity and that they'd already decided what the event was going to be. As some step towards balancing this, Engadget have named the event Gears of Peace.
Gears of Peace Auction
Gears of peace: Engadget & Major Nelson Vs. you and your pals
Engadget charity selection