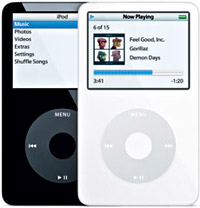 Industry analysts Nielsen Media Research have discovered that Apple iPod-toting consumers aren't going ga-ga for video, with the vast majority preferring to listen to music and audio podcasts rather than watch TV or movies.
Nielsen monitored the activity of 400 iPod users in the US during October and found that videos made up less than 1 per cent of the content played on either iTunes or the device itself.
Things didn't get much better with video iPod users, with just 2.2 per cent loading up their players with video content.
With many TV shows coming in at 30-60 minutes and most songs hovering around the three minute mark, you'd think that watching video would account for a sizeable proportion of the user's time.
Instead, Nielsen found that watching video still only accounted for just 2 per cent of total time spent using iPods or iTunes among iPod owners.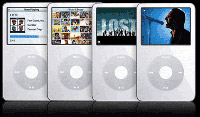 Not surprisingly this figure rises for Video iPod users, who were found to spend 11 per cent of their time watching videos.
The figures, contained in Nielsen's 'Home Tech Report', estimates that over one in ten US households (13 per cent) own at least one iPod – that's around 15 million units – with 30 per cent of those owning video-enabled iPods.
Apple's own figures put the total amount of iPods shifted so far around at a coffer-boosting 70 million units.
Nielsen's figures raise questions about whether consumers are going to warmly embrace video on the move as enthusiastically as the manufacturers would like.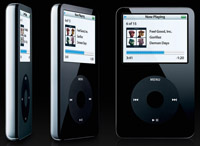 We know that we barely ever watch video content on our mobile players, but then we'd imagine the video-playing target demographic is considerably younger than us comparative crumblies (i.e we're over 20).
Apple, who declined to comment on the study, claimed that their current sales had seen 1.5 billion songs and 45 million videos shifted, and elsewhere Walt Disney recently announced that it had sold around half a million movies.
[From CNet news]