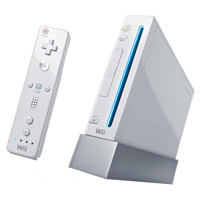 Nintendo's eagerly awaited Wii games console went on sale yesterday in America, and the sales figures strongly suggest that the company have a winner on their hands.
Stocks quickly sold out in many stores, with sales outstripping its rival PlayStation 3, which hit the shelves two days earlier.
"There were enough people in line to snap up almost all the units of the Nintendo Wii that we had in stock, so it was an instant sellout," enthused Circuit City spokesman Jim Babb.
Such was the enthusiasm for the new console that some sad obsessed nutters keen gaming fans had camped outside shops in New York and Hollywood for several days, with thousands of fans queuing outside shops on the launch day.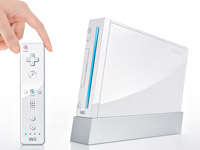 The first punter to get his hands on the shiny new console was the time-rich Isaiah Triforce Johnson, who had sat outside a New York store for more than a week.
Possibly lacking a little perspective and focus in his life, Johnson had already legally changed his name to include a reference to Nintendo's "Zelda" games, and was pictured wearing a 1989 Nintendo Power Glove as he got to shake the hand of Nintendo's America president Reggie Fils-Aime.
"I had to get it first," he said, and I think we can understand why.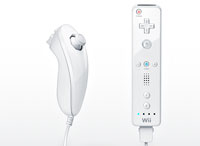 Sony had shipped 400,000 PlayStation 3s in North American stores at the end of last week, but Nintendo boasted that it would have "five to ten" times as many Wiis available at launch, with an end-of-year shipping figure of 4 million units expected.
Nintendo spokesman Yasuhiro Minagawa announced that around 400,000 Wiis will be hit the shelves for the 2nd December Japan launch date, with patience-stretched UK gamers finally getting the console in their grubby mitts on 8th December.
The unit will retail for £179 in the UK.