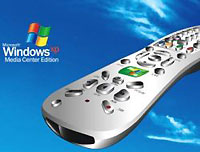 A new survey has revealed that UK consumers are way down with streaming and downloading audio-visual content into their living room, but they're not so keen on paying for the stuff.
Research from the Olswang Convergence Consumer Survey 2006 showed that some 40% of UK consumers are already streaming or downloading audio-visual content onto their PCs, with nearly half of that total settling down to watch the content in their living room.
Of the content watched, it was found that punters preferred to watch full-length feature films and TV programmes on their PCs rather than shorter clips and trailers.
While the growing influence of the PC in the living room should spell good news for content creators and distributors, it seems that punters are definitely not warming to the idea of paying to receive the content on their home PCs.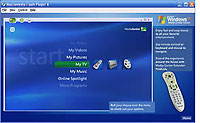 The report found that half of those questioned weren't prepared to pay a single Goddamn bean extra for streamed/downloaded content, with a further 18% only willing to cough up £2 per month for content, and 22% only happy to pay between £2 and £5.
Matthew Phillips, media, communications and technology partner at Olswang, commented, " As broadcasters, rights holders and service providers continue to negotiate control over media rights, the key challenge is to offer a range of content which is broad enough for consumers to find something they want to watch and are willing to pay for."
It seems that the battle isn't just about getting people to pay for the content, but also getting them to actually pay attention.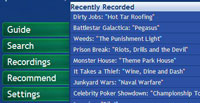 According to Olswang's research, easily-distracted, multi-tasking consumers are paying less attention to watching programmes, with 46% of respondents busy emailing and 43% web surfing while watching television.
A bit like us then. Whoops!