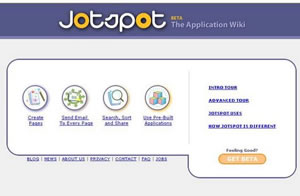 Google has bought Palo Alto, CA-based Wiki/collaborative working company, JotSpot for an undisclosed amount.
With this move Google continues its habit of buying companies that produce high-quality, hosted Web-based application, before the rest of the market realises that they should be getting involved with it. JotSpot was founded in 2004 by Excite.com co-founders Joe Kraus and Graham Spencer.
JotSpot is a king amoung Wikis with a very easy to use AJAX-driven interface, providing incredibly smooth editing. A large leap from where most Wikis are, which are clumsy text command driven beasts that require the mastering of strange syntax's to get working.
JotSpot was built by some of the best known names in the AJAX business, including Digital-Lifestyles chum Alex Russell, one of the people behind the increasingly popular Dojo toolkit.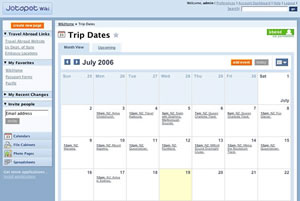 With the release of JotSpot 2.6 back in May this year, making "editing is as fluid and natural as reading," by using AJAX components wrapped into a Dojo widget.
Wikis provide the ability for many people to edit information on Web pages, and generally for the editing to be carried out by anyone. The philosophy behind the Wiki is the sharing of a collective knowledge. The best known example is Wikipedia, where anyone can start a page on Wikipedia about any subject with the knowledge that they have on that subject, this can then later be added to and amended by those who also have supplementary information on it.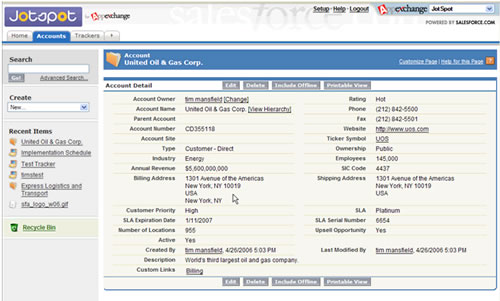 Not Just Wikis – JotSpot Tracker
JotSpot isn't just about Wikis, it's about sharing information live on the Internet. Released at the end of last year (Dec 2005), JotSpot Tracker give users real-time editing of spreadsheets on the Internet, without the need for Excel.
Watching the video they made available when they integrated it into Salesforce, will give you some idea of the power the idea, and how components like this will make Google the online working company that Microsoft is trying to be with its Windows Live product.