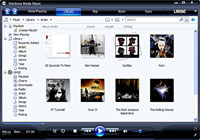 Confidently billed as "a milestone for music fans and the digital entertainment experience on Windows XP," Microsoft's shiny new Windows Media Player 11 claims support for more than 200 portable and home networking devices and hundreds of online music and video services and radio stations.
The upgrade to their popular media player comes with a sleeker, iTunes-esque user interface, better online store integration, improved navigation and updated search tools for larger music libraries.
"Windows Media Player 11 is the first media player to be truly designed with the digital entertainment lover in mind," purred Mike Sievert, corporate vice president of Windows at Microsoft.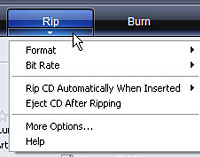 "The fresh, exciting new look, the ability to find songs and videos in an instant, and the enhanced capabilities for syncing with portable devices are not only exactly what customers have asked us for, they're also a preview of what's to come in Windows Vista," he added.
New for Media Player 11 is thumbnail and album art displays; shuffle sync and reverse sync options and a library view backed by simplified navigation capabilities and enhanced shortcut options.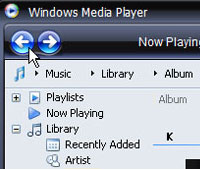 Tabs galore
Along the top of the super-slick, Vista-ready interface are six access tabs letting you jump between the currently playing media, the media library, and tools for ripping, burning and syncing up media.
So far so good until you come to the last pointless tab, which offers instant access MTV's Urge music store. The result of some lucrative MTV marketing tie-in or another, users will have to put up with this unwanted guest forever as there's no way of getting rid of the thing.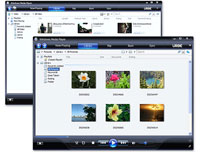 WMP11 can rip audio CDs in the default WMA format or the more popular MP3 format and there's also support for the beardy audiophiles preferred format, lossless WAV, along with the ability to easily burn all supported file formats onto CD.
The new player is available as a free download to users with genuine copies of Windows XP – which means you're going to have to go through a pesky validation palaver to install the program.