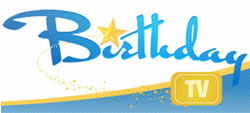 No it's not the time for you to throw me a lavish surprise celebration 'do' (mark 9th August in your diaries for that one), it is time to tell you about the gift for those who have nearly everything … or nothing.
Hidden away in the schedules of the Wrestling Channel (where else?) is another sign of the converging of old and new medias .. Birthday TV.
As they say in their schedules.
Birthday TV is the brand new, magical TV channel that lets you celebrate your friends' and family's birthday by broadcasting your special messages to them on live TV.
The Wrestling Channel has identified that the User Generated Content (UGC) so successful for the guys behind YouTube, is the key to getting their cash registers ringing. As well as inviting viewers to submit (legal) wrestling-related material for 'my TWC,' it's decided to sell off some of its airtime for celebratory purposes.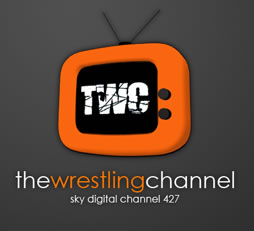 The intention is that this new programming will start with Birthdays and then open up into other anniversary days to help it fit its ongoing remit 'as your big day tv' and it'll also put the content on the Web for further targeted enjoyment. Merry Christmas TV and Happy New Year TV are already in planning.
There's been a market in TV airtime for quite a while but buyers have generally used their slots for TV Infomercials. Channels like Open Access on Sky Digital have also experimented with making time available to purchase in their schedules, as channels look at alternative revenue streams expect to see more of this type of programming.

BirthdayTV prices start at the pretty reasonable level of £30 for 15 seconds, with a minute coming it at £100. Booking is via an online form, with video being sent in by post, at least ten days before broadcast.