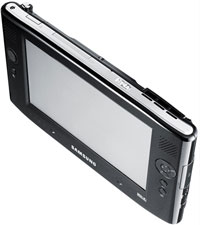 With ne'er a parp on their usual raucous PR trumpet, Samsung have quietly shuffled out two updates to its Q1 ultra mobile Origami PC range.
Samsung's Origami machines run a tablet version of the Microsoft Windows XP operating system and look to fill a niche in the market for between laptop PCs and PDAs.
Sporting a 7in LCD monitor with touchscreen functionality, the Origami measures up at around half the size of a regular laptop PC, but still offers full-fat functionality, with users able to surf the web, play games, watch movies, listen to music and make notes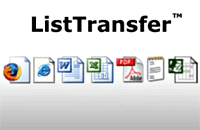 Weighing 1.7 pounds, it's light enough to carry around for a few hours which is a good thing because that's when the battery will conk out (battery life is measured at a rather disappointing three hours.)
The updated Q1-Pentium comes with a 60 GB hard disk and 1 GB RAM, and substitutes a nippier Intel Pentium M 723 1GHz processor for the original Celeron M 900MHz processor.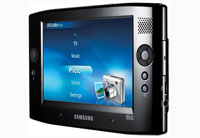 The other new model – the Q1b – uses a cheaper Via Technologies' C7 1GHz processor, and is fitted with a 40 GB hard disk and 512 MB RAM.
Samsung said in a statement that these new PCs are available in some European and Asian countries and in the U.S – we spotted one site advertising the Q1-Pentium for $1,250 and the Q1b $900.