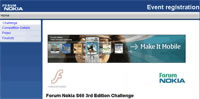 Nokia has announced the winning entries in the Forum Nokia S60 3rd Edition Challenge global developer competition, dishing out a cool €100,000 in prizes to winning mobile applications developers.
Co-sponsored by Forum Nokia and software monoliths Adobe, the winners in four categories were selected from 117 entries after a 10-month selection process.
The categories were enterprise, music, Macromedia Flash Lite and location-aware applications, with each winner pocketing a €25,000 top prize and a one-year free membership in Forum Nokia PRO developer support program, which is apparently worth €4,000.
Selected by a jury made up of Macromedia and Nokia Business unit reps, the winners were selected from the 20 finalists announced in September this year.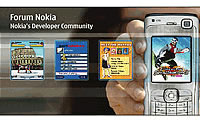 Quickoffice Premier 4 scooped up Best Enterprise Application, with the product allowing users to open, view and edit Microsoft Office documents on the move.
www.quickoffice.com
The best Macromedia Flash application was Foreca – Flash Weather, a natty program that can not only advise you whether that brolly is really necessary, but can offer comprehensive weather forecasts, weather radar, temperature and precipitation forecasts.
www.foreca.com.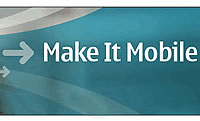 InfoTalk Corporation's Music Finder grabbed the honours for Best Mobile Music Application. The program provides a speedy way to use search for music files using voice commands, with users able to speak a song title, artist's name or playlist in response to an audio prompt instead of scrolling through zillions of MP3s.
www.infotalkcorp.com.
Finally, the Best Location-Aware Service/Application prize went to Augmentra, whose smarty-pants ViewRanger application offers a unique mapping, navigation and information tool for mobile phones, providing information about immediate surroundings through an intuitive display.
www.viewranger.com.