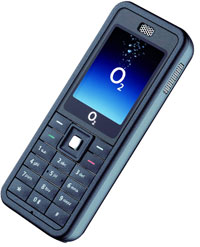 Primed and ready for take off, O2's own-brand Jet supersonic mobile boasts that it can deliver 67% more talk time than its nearest comparable rival.
Created for heavy-yakking business users, the O2 Jet comes with a battery life that would see off an amphetamine-fuelled Duracell Bunny, claiming a mighty 540 hours on standby and 9.9 hours of talk time – adding up to double the talk time of O2's most popular phone, the Nokia 6230i.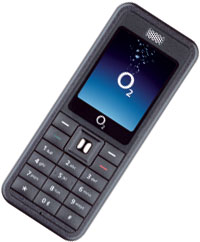 The phone's business-like styling reflects its targeted demographic, with an austere black casing and ne'er a whiff of any fun stuff to be found – this grumpy old handset hasn't even got a camera or an MP3 player.
However, stern-faced business users may grow to love the simple user interface, dedicated volume and profile switches, quad band GPRS and full POP3 and IMAP4 email connectivity.
There's also a dedicated Bluetooth button on the candybar shaped 117 x 47 x 20mm phone, 56MB of internal memory and a macho little metal speaker grill, perhaps suggesting that the owner might be a bit of a tiger in the boardroom.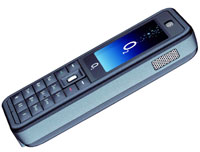 The O2 Jet will be ready for slipping into pin striped suit pockets from 19th October, with prices varying according to monthly tariffs. There will also be a pay-as-you-go (PAYG) version available for sixty quid.