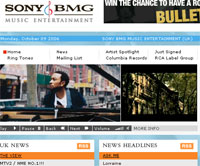 Google will soon be offering free music videos on its Google video Web site after striking a deal with industry bigwigs, Sony BMG Music Entertainment and Warner Music Group.
The deal will see the search engine giant – which has just scooped up the video sharing sensation, YouTube for $1.65bn – offering users the ability to stream content from Warner Music and Sony BMG music video collections for nowt.
There will also be behind-the-sceens footage and other artist-related content made available through two separate revenue-sharing arrangements.
Google's advertisers will sponsor the music video offerings, with the resulting booty being split between Google and its content partners.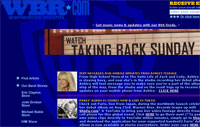 "Our partnership with Google is rooted in the pioneering approach we've used to offer fans more music, while benefiting artists and protecting copyrights," gushed Warner Music in a press release.
As well as the freebie video content, Google will also be flogging Warner music video downloads for US$1.99 a pop.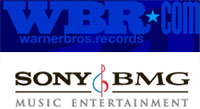 Google has said that it will be offering further access to Sony and Warner's hefty audio-visual catalogues in the coming months through partner Web sites in its AdSense network.
The Sony/Warner deal comes hot on the heels of several content partnership deals announced by YouTube, including one with – wouldyabelieve it! – Sony BMG.