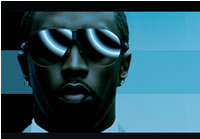 In true online video blog style, the announcement was made by Mr Diddy (not one of Ken Dodd's little friends), but differing from the norm, he's filmed walking in to a Burger King and happens to drop their catch phrase a couple of times while order his burger to "have it his way".
Interestingly Mr Diddy says that he's going to "Buy a channel on YouTube," so we're assuming that there's money involved, especially as Mr Diddy refers to "The Contract" in his video piece.
Also of note, is that Mr Diddy has his own URL on YouTube – YouTube.com/diddyTV – certainly the first that we've seen that uses such a short form.
There's also a great spoof of Mr Diddy's video by Lisa Nova.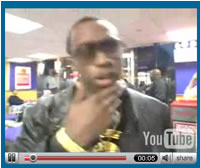 Details of the deal between Mr Diddy and Burger King haven't been disclosed, but we'd imagine that it's going to be worth more that a couple of orders at their stores, even if his entourage are ordering large.
Of course, this big step up by Mr Diddy has absolutely nothing to do with the new album that he's releasing this month and is cunningly blip-cut into his video pieces.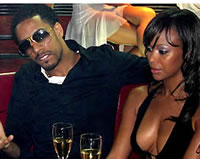 We attribute much of Mr Diddy's knowledge and acceptance of YouTube down to Ryan Leslie, who is part of Mr Diddy's posse (which we believe is the common parlance). Ryan has been using MySpace and YouTube for a long time to promote himself, his label Next Selection (for life) and his artists like Cassie. We've spoken about his work in many consultancy sessions that we've done with media companies – and frankly have great regard for the way he's used the medium, such as his idea to get people to post their own lip-sync video on YouTube.
The absolute proof of this is Mr Diddy's message to Ryan saying that he'd "finally talked him into it," asking him to send over some of his friends to Mr Diddy's Myspace. To show how these things roll, you'll note that Mr Diddy doesn't have Ryan in his Top 16 friends on his MySpace. You may also note that Mr Diddy has had over 10m plays of his tracks – some 4m of which for Come To Me, that was produced by Ryan Leslie. Where's the friendship?
Google interested in buying YouTube?
Over the weekend there has been much chatter about YouTube being bought by Google, after it was rumoured by the WSJ. The figure banded around was $1.6Bn.
This would be the most expensive purchase that Google has made. Up until now they've been very smart and picked up other compaies at early stages for relative small change. The rumored figure for Blogger was $30m.
Google Video hasn't been the boon that they had hoped it was going to be. Buying YouTube will take Google into the forefront of serving video online and with the $10Bn they've got in the bank, not an unfeasible amount for them to pay for it. When put into historical context, it appears a pretty cheap price – don't forget that Yahoo paid $7.5Bn for broadcast.com back in the Web 1.0 days.