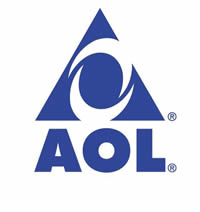 In a sure sign that TV content on the Web is going to be as important as TV content on the TV, AOL has signed up everyone's (in certain parts of the UK at least) favourite 'geezer' cook Jamie Oliver.
The deal, which will see Oliver going a step further than David Cameron's kitchen sink webcameron, by hosting a live Webcast family cooking session from his home on Friday 12th October at 7:00 pm UK time . AOL reckon that it's a first for delivering a celebrity cooking strand to the PC and we confidently expect pizza munching geeks to be severely unimpressed by the whole idea.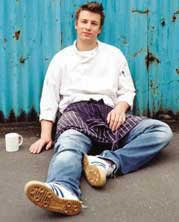 But it's a 'win win' scenario for Oliver and AOL, Oliver will be able to plug his latest book and AOL are expecting non-subscribers to sign up for their free Webmail accounts.
The clever sparks at AOL have also got a competition going, with the winning entrant's family joining Jamie's live Friday evening cooking japes. In what we suspect is a sneaky bid for hilarious UGC (user generated content), the AOL blurb tells us,
"All you have to do is send us a video (up to 5 minutes long) of you and your family, showing just what you get up to in the kitchen. Whoever appears the most in need of Jamie's help will win".
AOL's UK operation currently has a 'for sale' sign up and it's not clear what this initiative will do to the price.