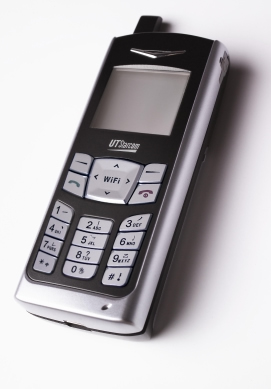 UK VoIP company, Coms, has just launched two WiFi VoIP handsets in advance of their service which is going live on 9 October.
Coms claim their service will be the first in the UK that let people choose their own phone number from 178 UK geographic area codes.
Don't forget, all you need to use these handsets is a WiFi connection, either yours, or any open connection. We think these services will be big and eventually seriously dent the income of mobile phone companies, especially roaming minutes when people are abroad.
We've had our hands on a few VoIP WiFi phones of late or VoWiFi as we're referring to them, and have generally found them pretty easy to use – despite them clearly being at the early stage of their development.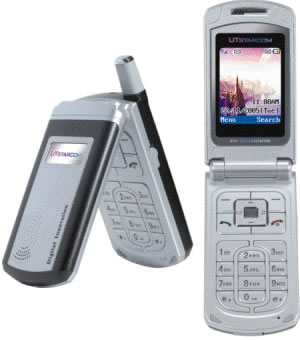 While we've not had our hands on these particular handsets (yet – watch this space), we seen shots of them and had sight of the specs. Both work on 802.11b & g and use SIP which will allow them to work with most IP-PBX kit.
The F1000 is much like other VoWiFi handsets that we've seen and a little reminiscent of early-ish mobile phone handsets. Couple of stats on it. Talk time, up to 4 hours, with a 2-3 hours charge time and a standby of 80-100 hours. It's 11 x 4.5 x 2.2 cm and weighs in at 111g. The cost? RRP £128 ($239, €189).
The upscale F3000 is a first to us, a VoWiFi handset that is a flip phone. Stats: Talk time, up to 3 hours, with a 2.5 hours charge time and a standby of up to 75 hours. Size: 85 x 43 x 22 mm and weight of 90g. RRP £175 ($326, €258).
Differences between the F1000 and F3000 include the F3000 have a 65k colour 1.8″ screen, polyphonic ringtones.
Shared features are
Roaming between Wi-Fi access points
Up to four stored SSIDs with individual security settings
Up to four hours talk time, up to 100-hours standby time
Call hold, call waiting, call transfer, call conferencing
Call logs – made, answered, missed calls
Caller ID
Personal address book with auto dial
Built in Web server for administration
Automated provisioning – up to 256 byte encryption
TFTP
HTTP
Tune in later for reviews of the handsets and the service.