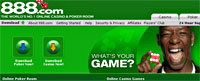 Millions of game-toughened poker faces are showing signs of impending blubbering as the US Congress unexpectedly passed anti-online gambling laws last week.
Moreover, the new laws are set to hit Britain's Internet gambling companies hard, with many of the US big players being based in the UK.
Shares of internet gambling sites like PartyGaming, Sportingbet and 888 plummeted as the new legislation made it unlawful for credit-card companies to collect payments for transactions with online-gaming sites.
The laws – contained in The Safe Port Act – are now just a George W. Bush signature away, with the President expected to put pen to paper within the next two weeks.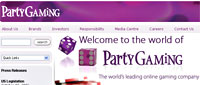 The new laws will wipe out US revenue for London-based online-gaming companies, with PartyGaming saying that they'd suspend business with US residents as soon as the law takes effect.
For PartyGaming it's a calamitous blow. With more than half of the company's revenue coming from US residents, share prices plummeted by 60 per cent, while 888Holdings – who enjoy a similar percentage of US revenue – saw its share price crash 45 per cent.
In a Stock Market announcement, the company said: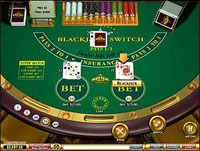 "After taking extensive legal advice, the Board of PartyGaming Plc has concluded that the new legislation, if signed into law, will make it practically impossible to provide US residents with access to its real money poker and other real money gaming sites. As a result of this development, the Board of PartyGaming has determined that if the President signs the Act into law, the Company will suspend all real money gaming business with US residents, and such suspension will continue indefinitely, subject to clarification of the interpretation and enforcement of US law and the impact on financial institutions of this and other related legislation."
888 Holdings has already suspended its US operations, commenting that, "the board will continue to seek clarification of the overall US legal position to determine whether and to what extent if any resumption of participation by US customers is feasible".
"At present however no assurance can be given that this will be possible," they added.
Bizarrely, the anti-gambling legislation has been bundled in with The Safe Port Act, which is all about raising $3.4bn to "make ports safe" from evil terrorists by adding security measures like increased goods containers inspections.