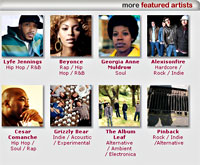 In a move that was as unexpected as night following day, MySpace has finally revealed plans to introduce its own music downloads service before the end of the year.
According to the Financial Times, the company plans to offer non copy protected MP3 tracks of unsigned acts music for download, with MySpace charging "a small" (but undisclosed) fee for the sale.
MySpace will be shifting the tunes through a partnership with Snocap, a technology company started by Shawn Fanning, the creator of Napster.
Details are still a tad murky, but it seems that bands and labels will be able to sell songs online for whatever price they want.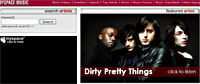 Now the most visited site in the US, MySpace boasts millions of users with the site already established as an essential part of any new band's online promotional activities.
"Instead of going to iTunes and searching for music, which happens once in a while," commented Tom Anderson, head honcho of MySpace, "you can see the band and buy their music."
Interestingly, the company has decided to sell songs in the non-rights managed (unprotected) MP3 format.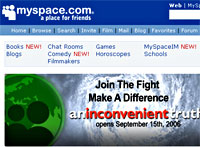 This gets around Apple's stubborn refusal to licence their FairPlay digital rights management system to third parties, letting music fans play purchased tracks on their iPods.
MySpace is hoping that their downloads service will eventually encourage more established artists onto the service, although industry insiders suspect that many may feel reluctant about offering their tunes in a non-protected format.
MySpace co-founder Chris DeWolf told Reuters: "The goal is to be one of the biggest digital music stores out there. Everyone we've spoken to definitely wants an alternative to iTunes and the iPod. MySpace could be that alternative."