The Blu-ray Disc Association (BDA) has just announced that Sun Microsystems will join their board.
Why Sun? The interactivity of Blu-ray is powered by Sun's Java, so in someways it's pretty surprising that they weren't there already.
Here at IFA, there's a pretty strong feeling that the battle for the Next Generation of video disc has been won, with stronger and stronger support for Blu-ray being shown over it's rival HD-DVD.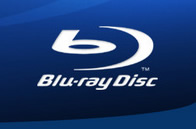 Mike Dunn, President of 20th Century Fox Home Entertainment announced a roster of 8 films that will be released on Blu-ray, with the first being Ridley Scott's Kingdom of Heaven (Director's cut). This title has extensive use of Java-driven interactivity, including a video game that uses scenes from the film.
The BDA board already contains some of the largest names in consumer electronics; computing and film companies.