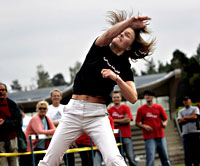 If you've ever suffered a flakey mobile phone that keeps on freezing, dropping calls or generally screwing up you may have felt a near-uncontrollable urge to lob the thing as far as you can throw it.
Although we've always managed to resist the temptation to send our phones skywards (only just in the case of the Sony Ericsson T610), some sporty wags have managed to turn the act of throwing mobile phones into an annual competition.
Held last weekend in Savonlinna, Finland, the Mobile Phone Throwing World Championship has been running since 2004 and offers four categories; Juniors, Original and Team Original and Freestyle.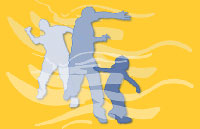 The rules
In the first three categories, only a "traditional over the shoulder throw" is allowed, with one simple rule: the person or team who throws the phone the furthest wins.
However, the freestyle competition awards points for "style and aesthetics" with the overall appearance being "crucial," with a competitor adding that three things were needed to be a long distance phone lobber; power, technical skills and a sense of humour.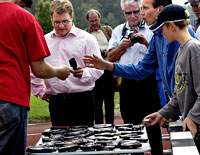 Contestants were allowed to pick an old phone of their choice for the competition, with Finland's Lassi Etelätalo managing to clinch the title with an impressive 89m throw,
Eija Laakso took first place in the woman's category with a new world record throw of 50.83m