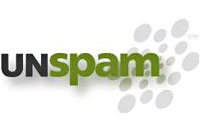 Unspam Technologies has announced the launch of a new website – lostinthecrowd.org – that sneakily helps keep Web searches private.
When you use a search engine, your search enquiry is associated with a unique identifying "cookie" stored in your browser's cache, and this can be easily accessible to prying eyes (or, in the recent case of AOL, made available to all and sundry on the Web and now fully searchable here ).
Over time, these records can provide an in-depth record of your surfing habits and provide snoopers with information you'd perhaps like kept to yourself.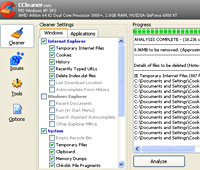 Of course, routinely clearing the cookies from your browser is the safest option, but Lost in the Crowd takes a different approach by automatically placing random queries through the search engines you use from your tracking cookie.
While it won't stop your search queries being indexed, it will help camouflage your activities as Eric Langheinrich, CTO of Unspam explains, "It's as if you had a bunch of monkeys running searches on your behalf. While search engines would still see your real searches, it would be hard for them, or anyone who may subpoena their data, to separate those searches you care about from those the monkeys randomly typed in."
"Your identity, in any meaningful way, becomes 'lost in the crowd," he added.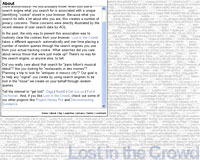 Langheinrich said that Unspam has no intention of making any money out of the service, citing that the site's sole purpose was to focus people to the issue of online privacy.
Although we can see this coming in useful in some situations, we'd always recommend that users make a habit of regularly cleaning out their browser's history (in Firefox, it's Options -> Privacy -> History), or use the truly excellent freeware cleaning application CCleaner (Windows only, www.ccleaner.com)