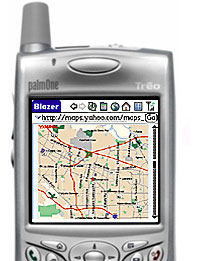 With more Internet-enabled handsets on the market, it's not surprising that more punters are getting a bit of Web action on the move, with email and weather sites being the top two most visited mobile sites.
According to mobile data spods Telephia, the population of the "mobile Internet" clicked up to 34.6 million users in June 2006, up 6 percent from the 32.7 million users recorded by the company in January.
Their figures also revealed that once punters are hooked up to the mobile Internet, their addiction grows, with users notching up an average 34.3 sessions in June, compared to 31.4 user sessions in January.
Bernard Brenner, director of mobile content for Telephia commented, "Even as the subscriber rate grows, the number of people using the mobile Web is also increasing. It's an increasing number in an increasing market."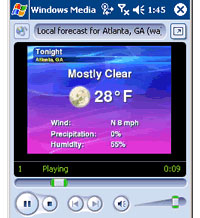 Top US Mobile Websites (June 2006)
The top ten of the most popular mobile Websites contains the expected big names, with Yahoo Mail being the most viewed, registering a unique audience of 6.51 million mobile users, accounting for 3 percent of subscribers.
This is followed by the Weather Channel with 5.9 million users and a 2.7 percent share, with ESPN.com in third place with 5.3 million users /2.5 percent.
In fourth place is Google Search (4,356/2.0 per cent) and then MSN Hotmail (3,441, 1.6 per cent), MapQuest (3,067/1.4 per cent), AOL Mail (2,907/1.4 per cent), CNN (2,799/1.3 per cent), Yahoo! Weather (2,740/1.3 per cent) and, finally, Yahoo! Search (2,531/1.2 per cent).
When it comes to mobile browsers, Openwave, Motorola and Nokia browsers have the highest adoption rates, with Openwave registering more than a quarter of all mobile Web users.