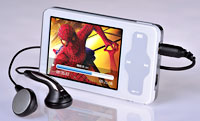 Recent research shows that US consumers are becoming more aware of Portable Media Players (PMPs), devices that can play video as well as music. Over 75% of 1,099 people polled were aware of PMPs.
The iPod video is picked out as the device that raised general awareness of the PMP, despite many not classifying it as a true PMP.
In-Stat estimates that the worldwide market for true, video-centric PMPs will grow to 5 million units by the end of 2006, up from under half a million just two years ago.
Putting on her wise-head, In-Stat analyst, Stephanie Ethier said, "Despite the fact that PMP shipments are finally gaining traction, suppliers and manufacturers continue to face challenges. PMPs will continue to compete with other portable devices offering similar functionality, such as notebook computers, portable DVD players, handheld gaming products, and other mobile devices."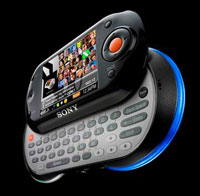 Sony threw their hat into the PMP ring when they launched the Mylo earlier this week.
If you want to read the research in full, In-Stat will be more than happy to help you while taking $2,999 from you at the same time.