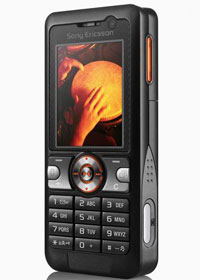 Sony Ericsson has announced the latest addition to its popular 'K' series, with the 'candybar' shaped Sony K618 promising super fast video, music streaming and Web browsing.
Claiming to offer a "perfect mix of mobile phone, multimedia applications and business solutions," the K618 mobile phone is a slim, lightweight 3G phone, sporting a 176×220 pixels, TFT 1.9″ 262k colour display, 2 MegaPixel camera (plus 2.5x digital zoom) and QCIF video recording & streaming.
The onboard music player supports MP3, AAC, AAC+, eAAC+ playbacks with the bundled 256MB Memory Stick Micro (M2) able to store up to 230 (highly compressed, natch) music tracks and over 700 photos.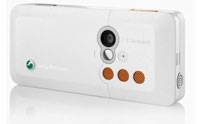 The memory card can be upgraded up to a maximum of 1GB of storage.
Connectivity
The handset offers tri-band (900/1800/1900 MHz) and UMTS(2100) and 3G connectivity, with Bluetooth Streaming letting users send full-length music tracks (or video clips) to compatible Bluetooth enabled devices, like such as Sony's Stereo Bluetooth Headset HBH-DS970.
Also bundled with the phone is a full HTML browser with RSS and comes with support for push email, enabling messages to be sent directly to the phone.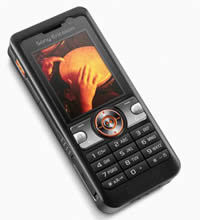 For keen bloggers who like to update their personal diaries when you're on the move, the K618 can send images direct to their own blog via Mobile Blogger.
Decked out in Vibrant Black or Bright White, the K618 will be available in selected markets from Q3 2006, but Sony hasn't made a peep about pricing yet.
K618 – key specifications:
Entertainment
Music player (with MP3, AAC, AAC+, eAAC+ support)
OMA DRM phase 1
Phone speaker
Full streaming Audio/Video
Polyphonic >64 ring tones
Java MIDP 2.0
3D games
Music DJ
Video DJ
Photo DJ
PlayNow
Disc2Phone computer ripping software
Stereo headset
256MB M2 card
Imaging & Messaging
176×220 pixels, TFT 1.9″ 262k colour display
2.0 Megapixel camera
2.5x digital zoom for still images
QCIF video recording & streaming
QVGA video playback
VGA Video Telephony camera
Consumer push email
SMS and MMS
Instant Messaging
Mobile Blogger – Picture blog application
Connectivity
UMTS 2100
Bluetooth EDR
PC Tools & Software
USB 2.0 Mass storage FS
USB charging
USB cable
Fast port connector
External antenna connector
Flight mode
HTML Full Browser with RSS
Core Accessories
Stereo Bluetooth™ Headset HBH-DS970
Stereo Portable Handsfree HPM-65
Flash MXE-60
Music Cable MMC-60
Music Desk Stand MDS-60
Other Accessories:
Desk Stand CDS- 60
Travel charger CMT-60
Bluetooth Headset HBH-GV435
Bluetooth Headset HBH- IV835
Bluetooth Car Speakerphone HCB-100