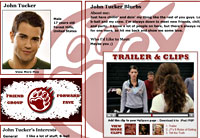 Currently listed as the fourth most popular English-language Website on the planet and the sixth most popular in any language, MySpace has become a social networking phenomenon, and looks set to notch up an amazing 100 million accounts in the next few days. As we publish, it's sitting on 99,677,398 after being on 99.4m yesterday.
A little bit of history
The Website first started life back in 1998, offering a small amount of online storage space to members, which increased as they referred new members to the site.
The idea failed to generate enough revenue, and closed down in May 2001, with a senior analyst at Nielsen/NetRatings commenting that online storage sites were "having a hard time surviving." How times have changed.
The return of MySpace
The MySpace service we all know and (possibly) love now was launched in July 2003 with Tom Anderson and Chris DeWolfe at the helm, backed by a small team of programmers.
The site quickly became a hit with new bands trying to make a splash, and with music fans looking for new sounds, as well as teenagers looking for a bit of social interaction and networking.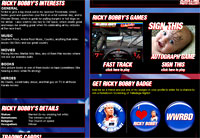 To the chagrin of many of its users, Rupert Murdoch whipped out his fat wallet in July 2005 to the tune of $580 million and added MySpace to his News Corporation empire.
News that he's signed a deal with Google and extracted a minimum of $900m from them, will be one in the eye for those were asking how he was going to make his money back. He's nearly doubled his money with that one deal.
MySpace becomes part of pop culture
MySpace's compelling mix of user-submitted blogs, profiles, bands, photos, MP3s, videos backed up by an internal e-mail system has seen the site become an integral tool for new bands and filmmakers, making it an increasingly influential part of modern pop culture.
In July 2006, MySpace was the most popular site in the United States, accounting for 4.5% of all Website visits and 80 percent of all visits to online social networking Websites.
According to Nielsen//NetRatings, MySpace enjoyed a hefty 45.7 million unique visitors in June 2006, with users spending an average of nearly two hours on the site at a time.
Now boasting 300 employees, MySpace claims 500,000 new members each week.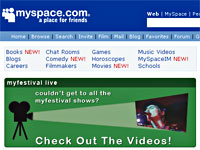 Commercial synergy ahoy!
With such a high profile, it's not surprising to see marketing types crawling all over the site, with a popular ruse being to create real-looking profiles for fictional characters in commercial TV and film offerings.
Ricky Bobby's profile on MySpace has 47,000 "friends" and has a profile listing his favourite music and movies.
Users looking to hook up with Ricky might be in for a disappointment though as he's a made-up character, with the MySpace profile being used as a marketing tool to promote the movie he appears in.
To further increase the popularity of the page and increase the movie's profile, Ricky's page also offers inducements (badges, comps) to get users to add him as a 'friend.'
Ricky isn't alone either, with the lady-charming John Tucker character from the "John Tucker Must Die" film also boasting his own MySpace page (as do each of his equally fictional four girlfriends).
All these fake pages bring in extra income for News Corp, who let marketers add extras like longer videos, more pictures and movie trailers for a fee.
Other media outlets have chosen to create profiles to promote themselves, including the new Murdoch-owned television broadcast networks The CW and My Network also looking to get hip with the kids via their own MySpace pages.
It's also getting quite popular with call girls and purveyors of porn. Surprising that they were so slow on the uptake really – they normally lead the industry in developments.
The future
Although we can't see MySpace disappearing any time soon, in the fickle world of online social networking things can change every quickly indeed.
Last month, Web measurement site Hitwise were reporting that the fast-growing new boys YouTube had already overtaken MySpace – a site that was virtually unknown this time last year.
With YouTube fast becoming the new place to hang out, recent reliability issues haven't helped MySpace either.