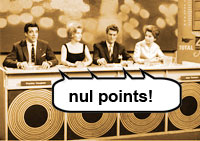 UK banks may be gleefully reporting big fat profits every quarter, but new research from eService provider Transversal claims that online customer service from Britain's banks has sunk to an all time low.
Their study found that fifty per cent of the major banks surveyed were so rubbish that they were unable to answer a single one of ten basic customer questions asked via their websites (these questions were based on typical customer enquiries about credit card offers, borrowing and mortgages etc).
A minority of banks, however, achieved excellent results, revealing the growing gulf between the best and worst performing banks.
Taken as a whole, the sector registered a lamentable average of 2.5 out of ten, managing to answer just 25 per cent of common questions.
Although this looks like an utterly abysmal score, things have actually got worse over the past year, with only two banks scoring nul points in 2005, and the sector mustering up a mighty average of three questions answered.
Despite 56 per cent of Brits now using online banking, these results suggest that banks are more interested in increasing profits by closing down High Street stores than serving their customers, with further cost-cutting measures seeing call centres shunted offshore into unknown foreign lands, often increasing customers' frustration.
No email contacts for customers
As if to wind up their customers further, sixty per cent of bank websites didn't allow consumers to contact them via email, forcing them to ring up and face the horrors of 'on hold' phone music.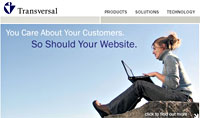 Of the forty per cent that bothered to provide an email address, there was clearly no rush to answer their customers' questions, with the banks taking a leisurely average of 22 hours to respond.
The fastest response was a still-casual 8 hours – a whole working day – while the slowest was a massive 69 hours: enough time, the report noted, for the beleaguered customer to hop on a plane and travel to the offshore centre to ask the question personally.
The study also noted that only half of the major banks troubled themselves to provide a Frequently Asked Question (FAQ) page, and in many cases these were lurking in dark corners of the site, and not clearly marked for users.
A summary of the overall 2006 average banking results is as follows:
Average number of questions answered online: 2.5 out of 10 (2005 findings: 3)
Percentage of companies that responded to email correctly: 40% (2005 findings: 55%
Average email response time: 22 hours (2005 findings: 17 hours)
Percentage with customer FAQ pages: 50% (2005 findings: 60%)
Percentage with customer search: 60% (2005 findings: 40%)