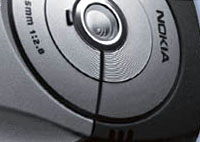 Global sales of handsets are set to reach 1.5 billion in five years, according to a new report by IT research firm Analysys.
The "Evolution of Mobile Handsets to 2011 and Beyond" study forecasts that mobiles will evolve into three broad categories, comprising voice-centric, converged-function and specialist handsets.
After imbibing deeply on a large bowl of buzzwords, report author Dr Yanli Suo-Saunders exploded into a frenzy of tech-speak, "The handset market is transforming as traditional voice-centric devices diversify with the incorporation of a range of multimedia functions."
"Future handsets will develop into voice-centric, converged-function and specialist categories, driven by increasingly segmented consumer demand," he continued, as we grappled to sync up with his mindshare paradigm shift.
The good doctor reckoned that voice-centric handsets will remain the largest single product category in emerging markets; while developed economies will see converged-function and specialist handsets taking the lead in 2011.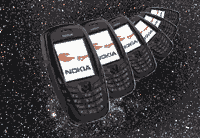 Ball rubbing
After giving their crystal ball a good rub, the report authors predicted that annual global handset shipments will reach 1.5 billion in 2011 – up from just over 800 million in 2005 – while voice-centric handsets will still make up more than half of shipments in emerging markets in 2011.
Converged-function handsets look set to become a mainstream product in developed markets by 2011, hogging over 30% of the market, with a range of specialist handsets looking to be the biggest sellers in the majority of developed economies by the same time period.