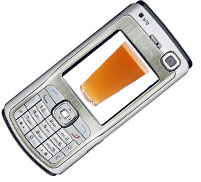 According to figures compiled by mmetrics.com, a research firm who strut around in the exciting world of mobile market measurement, when it comes to mobile phones there's a hefty transatlantic gulf in smartphone tastes.
In Europe, Nokias are the reigning kings and queens of the smartphone world, enjoying total top three domination in the big French, German and UK markets, while in the US the top two slots are held by the Palm Treo 650, with the Blackberry 7530 trailing in third.
The figures were based on a three month moving average up to the end of May 2006, with an impressively large number of subscribers surveyed (12,631 in France, 15,122 in Germany, 14,913 in UK and just under 34,000 in the States).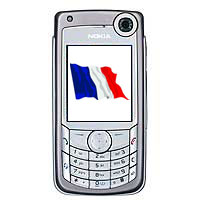 French say "Nous aimons Nokia"
Breaking the figures down per country, it seems that the French are keen to say 'oui' to the Nokia 6680, with an estimated 374,477 subscribers.
Coming in second was the Nokia 6630 with 287,723 subscribers and the Nokia 6600 bringing up the rear with 98,122 subscribers.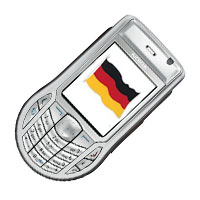 "Ja ist Nokia gut," say Germans
It's also a case of Nokia Über Alles in Deutschland, with the Nokia 6630 ratcheting up 278,818 subscribers, followed by the 6600 (250,682) and the 7650 (237,449).
Brits go waheey for the N70
In the UK, the smartphone of choice is the N70 with 471,874 subcribers, followed by the Nokia 6680 (433,405) and the Nokia 6630 (341,718).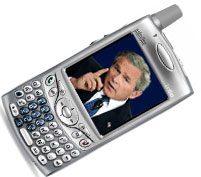 Americans go ape for Palm
When it comes to the land of hotdogs, mad presidents and fevered flag waving, it's an entirely different story with the trusty Palm Treo crushing all before it and ne'er a single Nokia making the top three.
The Treo 650 CDMA smart phone is by far the most popular smartphone with over half a million subscribers (573,660), with the GSM version coming in second with 269,053 users. In third place is the trusty Blackberry 7520 with 267, 912 users.