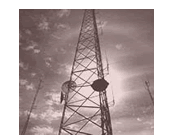 Today it was announced that Whitehaven, Cumbria will be the first area in England to have its TV reception changed over from analog to digital.
Ahead of expectations, Broadcasting Minister Shaun Woodward and Industry Minister Margaret Hodge announced their intentions today to switch over the analogy signal in Autumn 2007.
A year later (don't rush it will you), Selkirk in the Scottish Borders will start the transition in Q4 of 2008, with the whole of the Borders area being converted by Q2 2009.
Whitehaven has been specifically selected as they have always suffered from a weak analog signal, and following the switch they will end up with 18 channels rather than the four they currently receive.
The first area in the UK to switch over was two villages, Ferryside and Llanstephan, situated on either side of the River Tywi, in Carmarthenshire, Wales back in March 2005.
Who will bear the cost of the hardware in each home to change to digital has been unclear for quite a while. The have government appeared steadfast in insisting that the generally the public must bear the costs, with assistance available to some.
Today they've finally made it clear who will get support
Extra help with switchover will be available to: all households with one person aged 75 or over; all households with one person with a significant disability (receiving attendance allowance, disability living allowance); help will be available free of charge to households with one person aged 75 or over/disabled households receiving pension credit, income support or jobseekers allowance; other households will pay a modest fee; specific support for households where one person is registered blind or partially sighted.
Many feel see the expense of having to buy extra equipment as a tax on the citizen to enable to government to then sell off the analog spectrum to the highest bidder, raising income for the government. Todays clarifications will have taken some wind out of their sails.