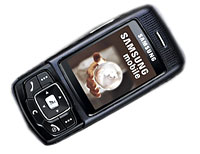 Yeah, we know: it's another ruddy phone from Samsung who seem to have a new mobile on the market every tea break, but this one is actually a bit different – honest!
In fact, their shiny new SGH-P200 handset has the honour of being the world's first commercially available UMA (Unlicensed Mobile Access) mobile phone.
This new fangled UMA technology lets roaming types enjoy seamless handovers between cellular networks and fixed IP networks (that's Wi-Fi hotspots to you and me) while the user is on the move.
This means the Samsung P200 can freely switch between GSM, GPRS, EDGE and wireless LAN networks (Wi-Fi), letting users take advantage of high-speed (and often free) voice and data communication where available.
Compare this to the current breed of Wi-Fi-only phones where users have to stay lurking within wireless zones or risk losing their connection.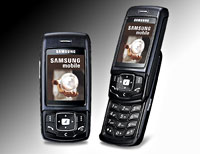 The phone itself looks much like the usual fare from the overactive designers at Samsung, featuring a familiar slide-out design and mean, all-black finish.
It's a fully featured handset too, with a 1.3 mega pixel camera, 1.9 inch 176 x 220px 262K colour TFT screen, picture messaging (MMS), a camcorder and 80MB of embedded memory.
The P200 also comes with a music player for MP3 / AAC / ACC+ files, a MPEG4 / H.263 video player and file viewer functions, but, curiously enough, no Bluetooth (or IR for that matter).
The phone is first being released in Italy with the rest of Europe to follow soon.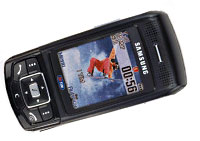 Specifications
Connectivity: GSM / GRPS / EDGE; UMA, WiFi (802.11 b/g)
Camera: 1.3-Megapixel Camera with Flash
Display: 1.9-inch 176 x 220 px 262K-Color TFT
Features:
– Video Playing (MPEG4 / H.263)
– Music Player (MP3 / AAC / ACC+)
– Pictbridge, USB
– Document Viewer
Memory: 80 MB embedded
Size: 95 x 44 x 22.5 mm
Weight: 95g