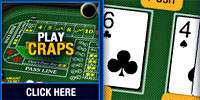 The gambling industry is today reeling from the news that the chief executive of one of the UK's largest betting websites, BetonSports, has been arrested in the States on an US indictment "alleging various criminal acts against multiple defendants."
David Carruthers, the British CEO of BetonSports, was arrested at Dallas, Fort Worth as he tried to change planes and was held overnight in the airport clink.
The company's shares were suspended in London today, with Carruthers charged under racketeering laws in connection with a US probe of online gambling.
In addition to the criminal charges, the US has filed a civil case in St. Louis federal court, asking that Betonsports be ordered to stop taking sports bets in the US and to return any money held by US customers in their gaming accounts.
US District Judge Catherine Perry responded by issuing a temporary restraining order granting the request, with a hearing scheduled within 10 days.
Other gambling sites responded by going into freefall, with PartyGaming dropping 7.5 pence (7.3 percent), to 95.5 pence early this morning.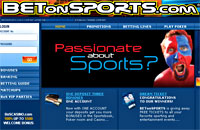 It was the same story with Sportingbet, owners of Paradise Poker, who saw their stock slide 54 pence (19 percent) to 228 pence, while 888 Holdings, the biggest of the online casino companies, crashed 17.5 pence ( 9.1 percent) to 175.5 pence.
Early this morning, BetOnSports PLC issued a statement which included the following:
"The Board have in the meantime been reviewing with their lawyers the impact of the indictment and are considering the serious business impact of the temporary restraining order on its business and that review is continuing. Given the issues and uncertainties involved, until the review is complete and a fuller announcement can be made resolving the uncertainties concerning the future of the Company, the Board has requested the London Stock Exchange to suspend trading in the company's shares."
Today's actions are part of a continuing campaign by US lawmakers to crack down on online gambling, a business which rakes in a mighty $12 billion-a-year.