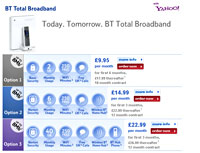 A new report has awarded the honours to BT, Virgin, Demon, AOL and Orange as being the UK's top five consumer ADSL broadband services throughout the second quarter of 2006.
The new study by Customer Experience Management (CEM) firm Epitiro placed BT as the top dog of their overall ADSL index.
BT, along with Virgin and AOL, were the fastest services to actually connect to the Internet, while BT, Pipex and Orange were found to be up to four times faster than the industry average at delivering email.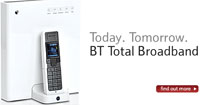 Gavin Johns, Managing Director of Epitiro said, "Our consumer ADSL testing found that in terms of Internet performance, BT topped the overall rankings for the period April to June 2006. BT was also found to provide the fastest service as a percentage of its theoretical maximum."
Solutions galore
Epitiro – a company very partial to using the word 'solution' in every other sentence – explained that they used their (ahem) "customer experience monitoring and competitor benchmarking solution, ISP-I" to monitor the ADSL broadband services by periodically connecting from ten key geographic locations around the UK from April to June 2006.
This information was compiled into Epitiro's Consumer ADSL Internet Performance Index (IPI), which awarded a performance score of 1 to the best performer in each test throughout the period.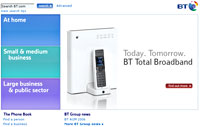 1 BT 2.78
2 Virgin 4.79
3 DEMON 5
4 AOL 5.22
5 Orange 5.23
With the ADSL industry's average IPI score for Q2 2006 being 4.72, this shows that BT really are ahead of the game right now.