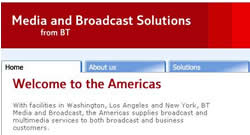 The planned buy out of the satellite interests of BT Media and Broadcast, the division within UK giant, British Telecom, that operates 'business to business' broadcasting industry interests, has fallen at the final fence.
After long and protracted negotiations that we here at Digital Lifestyles have been covering for the last six months, we can reveal here that the deal will not go through. Rumours have been rife for the last week or so after Barclays Private Equity (BPE) failed to get the necessary agreements to cut suppliers costs.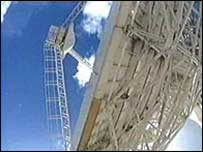 BT like other large telco's is finding itself with more Satellite capacity than it can usefully manage, remains committed to a sale and is now considering the long term future of some of its' other major earth stations.
The failure of the negotiations that valued the sale at around £80m, is expected to enable key players from both sides to 'spend more time with their families' and staff who had elected to join the new company that Barclays were putting together, face a prolonged period of uncertainty while "reserve bidders" are consulted, including a further interested private equity outfit.