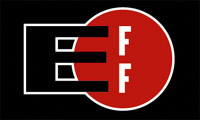 The BPI continued its policy of clamping down on illegal file sharing this week, when it contacted UK ISPs Cable and Wireless and Tiscali with requests to suspend 59 accounts.
BPI Chairman Peter Jamieson said, "We have demonstrated in the courts that unauthorised filesharing is against the law. We have said for months that it is unacceptable for ISPs to turn a blind eye to industrial-scale copyright infringement. We are providing Tiscali and Cable & Wireless with unequivocal evidence of copyright infringement via their services. It is now up to them to put their house in order and pull the plug on these people."
In a statement, Cable and Wireless said "Cable & Wireless and its ISP, Bulldog, have an acceptable use policy that covers illegal file-sharing. This would normally mean that any accounts used for illegal file-sharing are closed. We will take whatever steps are necessary to put the matter right."
Tiscali questioned the BPI's approach – which saw the announcement being delivered to the press at the same time as the ISPs – and its evidence. In a letter to the BPI, Tiscali pointed out that "You have sent us a spreadsheet setting out a list of 17 IP addresses you allege belong to Tiscali customers, whom you allege have infringed the copyright of your members, together with the dates and times and with which sound recording you allege that they have done so. You have also sent us extracts of screenshots of the shared drive of one of those customers. You state that such evidence is "overwhelming". However, you have provided no actual evidence in respect of 16 of the accounts. Further, you have provided no evidence of downloading taking place nor have you provided evidence that the shared drive was connected by the relevant IP address at the relevant time."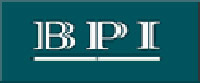 In a statement on 12th July, the BPI stated "Early responses from both companies suggest that they will suspend accounts which have clearly been used for illegal filesharing" and indicated that it could supply detailed evidence on the other 16 Tiscali addresses. In an interview on More Four News Tiscali spokesman Richard Ayres said Tiscali's message to the record industry is "Come to us, give us the details and we'll absolutely work with you." Which would seem to be in contradiction of Tiscali's own letter, which also stated that "Tiscali does not intend to require its customers to enter into the undertakings proposed by you and, in any event, our initial view is that they are more restrictive than is reasonable or necessary."
Whatever the outcome, the action represents a new approach to the copyright battle that is focused on service providers instead of individuals. Some feel that copyright infringement is being used as a way to stifle innovation and free speech.
Copyright activist Cory Doctorow, claimed that "The BPI is basically asking to replace the "notice-and-takedown" regime that allows anyone to censor any Web-page by claiming it infringes copyright with an even harsher regime: notice-and-termination, where the ability to communicate over the Internet can be taken away on the say-so of anyone who claims you're doing something naughty with copyright…If this regime had been in place when VoIP was invented, there would be no VoIP".

Coincidentally, the BPI action comes at the same time that the (US based) EFF launched its Frequently Awkward Questions for the Entertainment Industry. The FAQ features a number of pointed questions designed to counter the aggressive behavior of US copyright protection agencies such as the RIAA and MPAA. Among them are points such as "The RIAA has sued over 20,000 music fans for file sharing, who have on average paid a $3,750 settlement. That's over $75,000,000. Has any money collected from your lawsuits gone to pay actual artists? Where's all that money going?" and "The RIAA has sued more than 20,000 music fans for file sharing, yet file sharing continues to rapidly increase both online and offline. When will you stop suing music fans?" In the UK, the BPI has issued proceedings against 139 uploaders in the last three years. Of those, 111 settled out of court, paying up to £6,500 in settlement.
The BPI was noticeably absent from the group of industry organizations which gathered in London on the 12th of July to discuss new ways of charging for electronic distribution of copyright material. Their proposal, that "unlicensed intermediaries – rather than consumers" should be "the target of copyright enforcement actions", was described as "ill-conceived and grasping" by Suw Charman, executive director of the Open Rights Group.
This fragmented and seemingly ad-hoc approach to the copyright issue is doing little to help the overall debate and a groundswell of resistance to both copyright and the way it is enforced has given birth to organizations such as the Pirate Party who demand wide-scale reform of the whole concept.