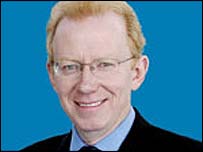 The news that ITN's shareholders have agreed to shore up the embattled UK commercial news provider to the tune of £1 million, might be thought to inspire confidence in the organisation's long term future.
Not so long ago, ITN's management were expecting that given time they'd be subsumed into ITV on a regulatory nod through, but recent developments at the UK's leading commercial ITV company have made this look far less likely.
ITN has been caught in the crossfire around ITV and although it now proclaims that linear 24-hour news channels are a thing of the past, it was undoubtedly a body blow when it was announced before Christmas, that it was to lose its own around the clock TV news channel.
History may prove this an astute move, the BBC's only 24-hour UK competitor, Sky News, had a costly revamp that failed to deliver the proclaimed audience pulling 'appointment to view', it had hoped for and the channels supremo, ex-ITN producer Nick Pollard paid the price with his own resignation.
So ITN has been off and had a think about what it should do to stop its operation being marginalised. It's come back with a suite of ITNs. ITN will now have 6 divisions along with the catchy byline 'Right Content. Right Now', the units will be:

ITN News the TV news broadcast division servicing ITV, ITV London and Channel 4
ITN Source is the new name for ITN archive and its own Website will allow online purchase of content
ITN On will be the multimedia operation including web, mobile phone content and radio.
ITN Consulting will maintain it's role of marketing consultancy broadcasting expertise
ITN Factual and Visual Voodoo will continue to provide documentary and factual entertainment respectively.
As well as the divisionalisation funding will be used to propel ITN into the HD future.
The position of ITN's current shareholders is far from clear but with ITV committed to returning cash remaining shareholders may get an opportunity to increase their holdings and 20% shareholder Daily Mail & General Trust has been so effusive of late in its own publications commentaries on ITN cynics might imagine the organisation wants to offload its own holding.
Mark Wood ITN's current Chief Executive is a former Editor-In-Chief of Reuters editorial who might see some synergies with the former mothership if they wish to grow their curent 20% holding.