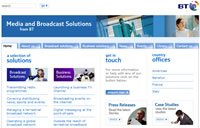 As you may recall, we first reported the sale of BT's Media and Broadcast division (or BTM&B as it's known internally) and its TV satellite interests at the turn of the year. Since then detailed negotiations have been ongoing, with around 200 staff worldwide expected to be moving away from the comfy world of BT, to the more exposed waters of a private equity-driven outfit. We've heard that it's expected to be known as Bright Star.
The new enterprise centred around Satellite Occasional use and satellite TV multiplexs will be headed up by Mark Smith who was the boss of what was, a couple of years back, BT Broadcast Services. Joining Mark there will be some new hires alongside those former BT folks, described as 'in-scope' who we understand have decided to take a sweetener of around £4,500 to transfer their skills and experience to the fledgling outfit.
It is expected that initially BT's Media and Broadcast customers will notice little difference as BT continue to offer a wrap that includes satellite expertise. Beyond that, Bright Star will be looking at other opportunities not limited to BT's customers.
The new business will include satellite earth stations in the UK, France and the USA but it is as yet unclear where the operation will be headquartered. Currently BT's M&B operates out of the iconic BT Tower.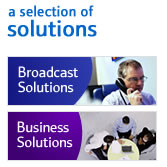 The transfer and negotiations around the unit are likely to have given BT some food for thought as to how they can manage the disposal of business units they do not see as key, or that are giving rates of return below the main business's targets.
After such protracted negotiations it will be interesting to see if a more bottom line-focused business emerges and if BT attempts similar transfers around the peripheries of its empire in the future.