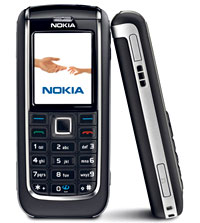 Slipping and slithering down the well oiled product slipway at Nokia is their latest swishy tri-band phone, the Nokia 6080 (no relation to their 1997 phone of the same name!).
Primarily targeted at Asian consumers, Nokia 6080 is a fairly bland, all-black looking affair with garish silver/gold highlights and a user interface akin to the popular Nokia Series 40 series.
There's the usual raft of well-tuned Nokia features onboard, including a camera, Bluetooth, MP3 player, video recorder, FM Radio and MP3 ring tones.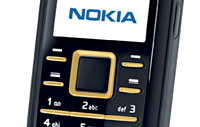 Sporting a backlit keypad and bright colour display, the handset comes bundled with a stereo headset and offers all the usual customisation options (with wallpapers, themes, annoying ring tones etc) to keep da kidz happy.
There's also an exclusive Sodoku game designed specially for the 6080 included if that's how you like to waste away the hours.
Apart from the trusty phone functions, the Nokia 6080 also comes with Nokia's Xpress audio messaging, email capabilities and a push to talk feature, with EDGE connectivity and an onboard XHTML browser for nippy browsing on the move.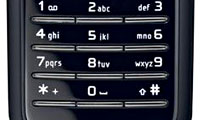 Talk time is a distinctively average 3.5 hours with a standby time of up to 12 days.
The phone is expected to emerge around the fourth quarter of 2006 for about 180 Euros.