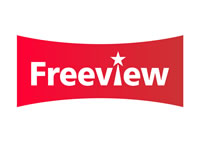 We wouldn't normally bore you with tales of how many more percent of the UK population have joined the Digital TV-owning army, but this one is a significant one.
For the first time, the number of households having the BBC-backed Free-to-Air service, Freeview, has exceeded their analogue cousins. Nearly 7.1m have Freeview and 6.4m are still analogue only.
Freeview will also be pretty pleased that for the third successive quarter their sales have exceeded the 1 million mark, achieving 1.2m between January and March, up 40% over the same period last year.
Digital satellite is still the Digital Daddy, with 7.7m homes subscribing to Sky and the remaining 645,000 receiving free-to-view satellite.
There would have been relief at the recently-merged UK cable companies when they saw that there'd been an increase in the number of subscribers. The gain for NTL is only 5,000 subscribers in real terms as the additional new now-digital 70,000 digital cable subscribers were laid off against the 65,000 analogue subscribers who switched. These figures relate to the pre-merged companies.
Interestingly there still around 500,000 analogue subscribers out of the 3.3m total cable subscriber-base. Changing these has got to be a priority if NTL want to start making the returns they need from subscribers.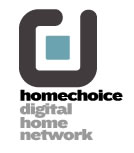 TV over ADSL First
For the first time Ofcom has reported separate figures for TV over ADSL services. Currently this is only London-focused HomeChoice, but they will be joined in short order by other IPTV companies like BT Vision. HomeChoice gained at a rate of 21.4% over the same period in 2005, ending with 48,545 subscribers.
Breaking down Sky's figures
There's some interest to be had comparing Sky's Q4, 2005 figures with Q1 2006 – a couple of surprises lie in there.
Churn (number of subscribers leaving the service) is up to 11.4% over 10.6% and ARPU (Average Revenue Per User) is down £5 to £392 from £397. This doesn't sound like a lot until you look at it in terms of income loss – over £38m.
On the positive front there was a gain of 87,000 households, with multi-room households gain 84,000 and Sky+ users up 149,000, now hitting 1,430,000.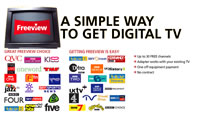 Additional TV Sets – Ongoing problems
Ofcom are estimating that 38% of Freeview sales are intended to secondary TV sets which will start to allay a lot of fears.
The big hurdle for the UK digital switch-over gang is the replacement of the non-primary TV set, the bedroom TV & video, little Johnny's TV and the spare that the babysitter uses. When the analogue-broadcast lights go off is when these people start to yell.