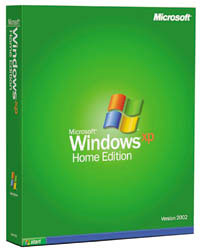 If you're still running Ye Olde versions of Microsoft Windows XP Service Pack 1 (SP1) and Service Pack 1a (SP1a), you'd better get your modem in gear as Microsoft will be ending support for these products on 10 October, 2006.
From that point onwards, you can kiss goodbye to security updates for these service packs, with Microsoft recommending that customers still running SP1 or SP1a upgrade to Windows XP Service Pack 2 el pronto.
What version have I got?
You can check what version of XP you're running by right-clicking the My Computer, and then clicking Properties.
If "Service Pack 1" appears under System, you are – believe it or not – running Windows XP SP1, so it's time to get downloading (by the way, don't bother installing SP1a – go straight for SP2).
Out of the goodness of their altruistic hearts, Microsoft have extended the SP1 support end date a whole three weeks from the original 16th Sept, 2006 to 10th Oct, 2006. Gawd bless 'em.
A little bit of history
The SP1 release sure has been around a long time, first seeing the light of day on the 9th September, 2002 (blimey, was it really that long ago?).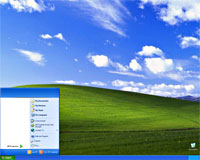 This added USB 2.0 support and a Set Program Access and Defaults utility, letting users control the default application for activities such as web browsing and instant messaging.
Service Pack 1a came out later as naughty Microsoft were forced to remove their Java virtual machine as a result of a lawsuit with Sun Microsystems.
Service Pack 2 (SP2) came out on August 6, 2004 after the usual delays and added new functionality to the operating system, including an improved firewall, better Wi-Fi support, a pop-up ad blocker for Internet Explorer, and Bluetooth support and the rather good Windows Movie Maker 2.
Service Pack 3
Crawling over the horizon at Microsoft's leisure is Windows XP Service Pack 3, currently with a "preliminary" release date of "2nd half 2007."
Scheduled for release after the launch of Windows Vista, Service Pack 3 looks set to include their Firefox challenging Internet Explorer 7 browser and Windows Media Player 11 (both already available in beta form), and many other changes.
But don't hold your breath on this one.