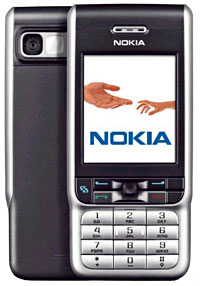 Sad but (supposedly) true: a new study by Nokia has found that over one in five mobile owners said they'd find losing their phone more upsetting than their wallet, credit cards and – unbelievably – even their wedding ring.
Tempted though we are to find those people and give them a reality-introducing slap around the face with a wet fish, the survey does reflect the growing importance of mobiles in everyday life.
Clicking ticking mobiles
Nearly half (44 per cent) of mobile owners now use them as their primary camera – 68 per cent in India – with over two thirds predicting that music-enabled mobiles will soon rule the world, replacing MP3 players like iPods.
It doesn't look like a good time to invest in Timex stocks, with the study finding that seventy two percent of mobile users no longer own a separate alarm clock – and nearly three quarters use their phones as their main watch or clock.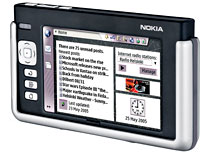 Nokia commissioned the research in 11 countries around the globe to discover people's attitudes towards current and future mobiles, and generally found that people *heart* the things the planet over.
Such is the love for mobiles that users want to see them integrated even closer with their lives, with 42 per cent wanting their phones to be able to chat to their home networks, printer, PC, stereo, TV and mobile devices.
Curiously, 72 per cent of Saudi Arabians also wanted their fridges to be included in this network.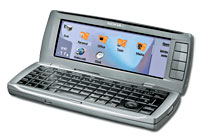 Surfing on the move
Mobile surfing continues to rise in popularity, with over a third (36%) of respondents browsing on their mobiles at least once a month, with Japan going for it big time, with 37% going online daily.
"The results strongly demonstrate that people are buying into the idea of convergence – they really do want one device that does it all, from taking quality images, to storing their music collections and operating a digitally connected home," commented Tapio Hedman, senior vice-president of marketing, multimedia at Nokia.