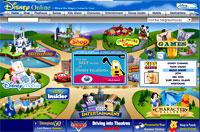 Purveyor of fluffy, family-friendly feature films, Walt Disney has become the latest Hollywood studio to offer movies for sale on the Internet, with a new service offering films via the CinemaNow online service.
CinemaNow, based in sunny Santa Monica, California, has announced that Buena Vista Home Entertainment – Disney's home video division – will be offering movies on a download-to-own basis for PCs/portable devices on the same day they are available on DVD.
Starting from today, Disney will be offering both new and back catalogue fillums via CinemaNow, with pricing set around the same price as DVDs (roughly $20 for a new release, and $10 for older films.)
Of course, studios tend to have a different concept of 'ownership' than the rest of us when it comes to all things digital, and in this case punters still won't be able to do what they actually want to do, and that's to burn their downloaded copies onto DVDs.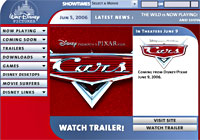 Instead, the movies can only be copied to a total of three other devices (including laptop PCs and handheld electronic devices) supporting CinemaNow's copyright-protection technology.
Disney's shuffle into the world of online film flogging follows a 3rd April announcement by rival studios to offer movies for sale via Movielink, a joint venture owned by big-league competitors Universal Pictures, Sony Pictures Entertainment, Warner Bros., Metro-Goldwyn-Mayer and Paramount Pictures.
Visibly purring with satisfaction, Bruce Eisen, president of CinemaNow, rubbed up against the mic, saying, "The main thing is Disney chose us to be first for them to go out with electronic sell-through."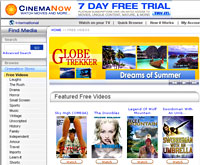 "We take that as a real nice vote of confidence," he added, before trotting off to the litter tray.
A Disney spokesman said their deal with CinemaNow is a non-exclusive one, so they're free to make similar deals with other online services in the future.