There's been some deep rumblings of discontent from tens of thousands of customers trying to sign up to Carphone Warehouse's offer of "free" broadband.
It seems that the Talk Talk calls/broadband package has been the victim of its own popularity with a slipping launch date and Carphone Warehouse CEO Charles Dunstone admitting that callers faced delays in getting through to the company's call centres.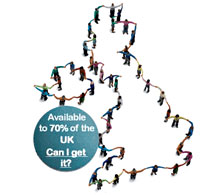 The TalkTalk offer gives punters unlimited landline telephone calls and broadband access for £20 per month, with a one-off £29.99 connection fee.
Carphone Warehouse had announced customers could sign up immediately to the service, which would be made available to "nearly 70 per cent of the UK population."
Despite a promised connection date at the start of July, new customers applying for the offer have been told that they can forget all about their freebie surfing until August at the earliest.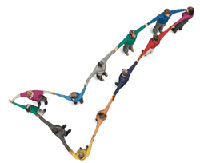 The Independent has reported that chatrooms have been "inundated" with punters venting their frustration over their attempts to sign up to the service, with the TalkTalk website offering a rueful apology on their website:
"Your free broadband might take a little longer to go live than we would like. There is huge demand for this amazing offer and there are lots of local difficulties to deal with, so even with our engineers going full tilt, there'll be some customers we can't connect immediately"