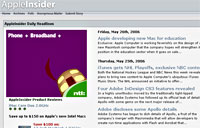 Apple's attempt to identify the sources of leaked product information that appeared on Mac enthusiast websites has fallen flat on its face after a Californian court ruled that on-line reporters and bloggers are entitled to the same protections as traditional journalists.
Apple filed the lawsuit in December 2004 in Santa Clara County after 'trade secrets' related to GarageBand, their recording and editing music software, were passed on to bloggers at PowerPage.org, AppleInsider.com, and MacNN.com.
Looking to strip the bloggers of the protection afforded to journalists under California's shield law, Apple claimed that by reposting "verbatim copies" of Apple's internal information while exercising "no editorial oversight at all," the bloggers were not 'legitimate' journalists.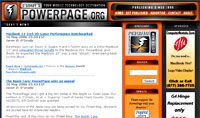 The court was having none of it, with a unanimous ruling giving the three online publications protection under the shield law, as well as the constitutional privilege against disclosure of confidential sources.
Writing in a 69-page ruling, Justice Conrad Rushing of the 6th District Court of Appeal underlined the legitimacy of bloggers as bona-fide news-gatherers: "In no relevant respect do they appear to differ from a reporter or editor for a traditional business-oriented periodical who solicits or otherwise comes into possession of confidential internal information about a company"
"We decline the implicit invitation to embroil ourselves in questions of what constitutes 'legitimate journalism," he continued.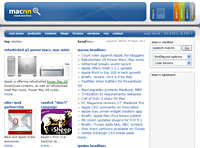 "The shield law is intended to protect the gathering and dissemination of news, and that is what petitioners did here," added Justice Rushing.
The Electronic Frontier Foundation, who filed the petition on behalf of the journalists, declared the decision a "victory for the rights of journalists, whether online or offline, and for the public at large."
"The court has upheld the strong protections for the free flow of information to the press, and from the press to the public," said EFF attorney Kurt Opsahl in a statement.