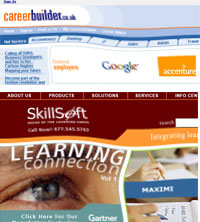 IT workers who spend all day battling with clueless idiots who have just deleted critical OS files because they looked 'messy' already know it, but now it's official: people who work in IT are the most stressed folks on the planet.
Surging ahead of traditional stress leaders like medicine, engineering and education, a survey conducted by research firm SWNS for online learning provider SkillSoft found that a staggering 97% of IT workers claim to find their life at work "stressful on a daily basis".
The poll – involving more than 3,000 people – also discovered that four-fifths of IT consultants felt stressed "before they even enter the workplace", while around a quarter were so crushed by the "enormous pressure to perform at work" that they'd taken time off suffering with stress.
One poor techie sod who responded to the survey blubbered into his Coke can, "I spend most of my day fielding calls from people who don't even have a basic knowledge of computers and printers. It is amazing the amount of time I spend teaching people where the on-off button is. And when I do actually find a technical problem to solve, I have my manager breathing down my neck wondering why I have a backlog of complaints."
Meddlin' managers
Interfering managers were also found to be a source of extra stress, with a third of IT professionals saying that pesky meddling managers made it difficult for them to get their jobs done.
The survey unearthed the main stress factors for people at work (why not see how many you can tick off?!) and these include deadlines, workload, feeling undervalued, having to take on other people's work, lack of job satisfaction, lack of control over the working day and having to work long hours.
The survey insists that employers should take the problem of stress seriously, citing the Health & Safety Executive's research that puts stress as the biggest cause of working days lost through injury or ill health [an estimated 12.8 million lost days each year]."
In case you're wondering about the other stressful jobs, here's SkillSoft's top ten stressful jobs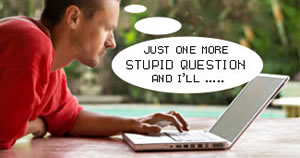 IT
Medicine/Caring Profession
Engineering
Sales and Marketing
Education
Finance
Human Resources
Operations
Production
Clerical
Skillsoft
Top tips to avoid office frazzle Elsewhere, an "office stress" study conducted by CareerBuilder.com found that more than three quarters of respondents felt "job burnout", while over half felt under a "great deal of stress."
Rosemary Haefner, CareerBuilder.com's vice president of human resources insisted that "high-pressure work environments are taking their toll on workers' morale," adding that the stress "can be detrimental to both workers, whose health and career progress may suffer, and employers, who pick up the tab in higher insurance costs and lost productivity."
Happily, ol' Rosie babe kindly offered some four top tips to help reduce office stress:
– Organize and prioritize by taking care of the more difficult and important tasks early in the day.
– Manage expectations so that you can achieve your goals and deliver on promises to others.
– Set aside a period of time dedicated to responding to e-mail and voicemails.
– Lastly, take care of yourself. A healthier you is more productive and happier.
We'd give that a go ourselves, but we're busy with some idiot on the line and he's… making…us…. chuffing…crazy… grrr…..