It comes as no surprise to the more cynical amongst us, but MySpace is set to offer downloadable digital content for sale from its sister company, Fox.
This move is very significant clearly showing the direction that Murdoch is taking MySpace in. It's going to become a great shop window to its 75 million users, of all of his other diverse types on content.
Episodes from series one to five of the hugely popular '24' series by Fox will be made available for download for $1.99 a programme, courtesy of a Burger King-sponsored deal which comes branded with the fast food giant's tagline "Have it Your Way."
(We know which way we'd like a Murdoch/Burger King deal, but it's unprintable here).
MySpace, which is owned by media ubermensch Rupert Murdoch's News Corporation, has more than 75m registered users worldwide, and according to Nielsen/NetRatings recorded 19.4 billion page views in March – dwarfing the 13.7 billion page impressions at Google for the same month.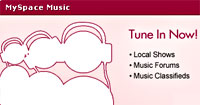 To entice users to fork out for the full service, Burger King will be offering free downloads of each of the first episodes from series one and five of '24'
Building up a formidable synergetic head of steam, Gillian Smith, senior director of media at Burger King, effused: "We know our customers spend a lot of time [on MySpace]. The important thing for us as an advertiser was to make sure we were providing content that resembles entertainment more than advertising."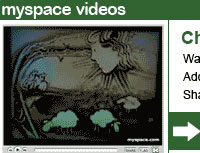 The Burger King/Fox/MySpace love-in reflects the growing power of MySpace as a new distribution platform and advertising magnet, leading Bambi Francisco of MarketWatch to wonder what might happen if MySpace developed a search engine of its own